La Chiamata, 2005
Oil on cavas
106cm x 212cm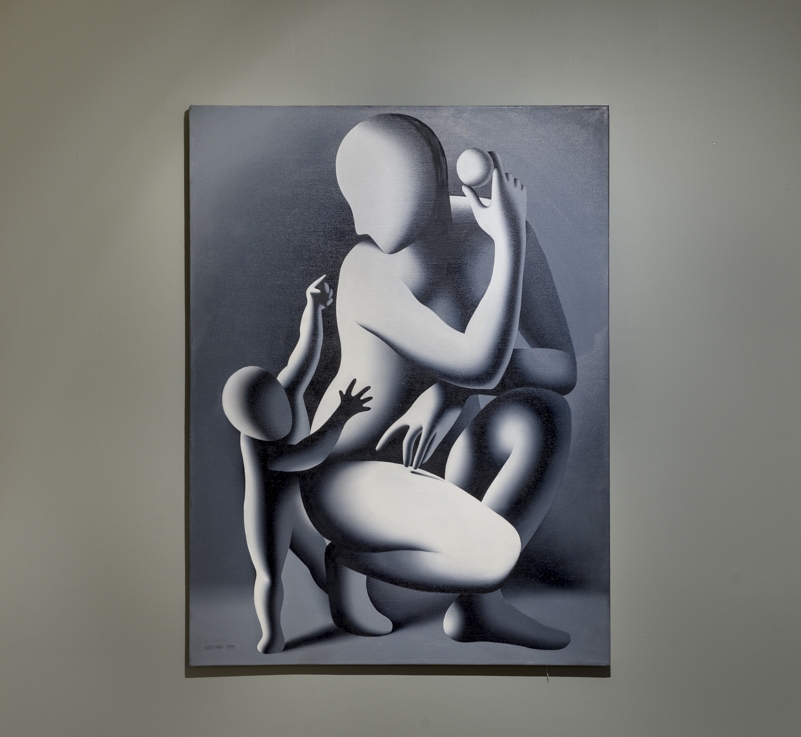 Today, Yesterday, and Tomorrow, 2006
oil on canvas
100cm x 100cm


Titling paintings phone calls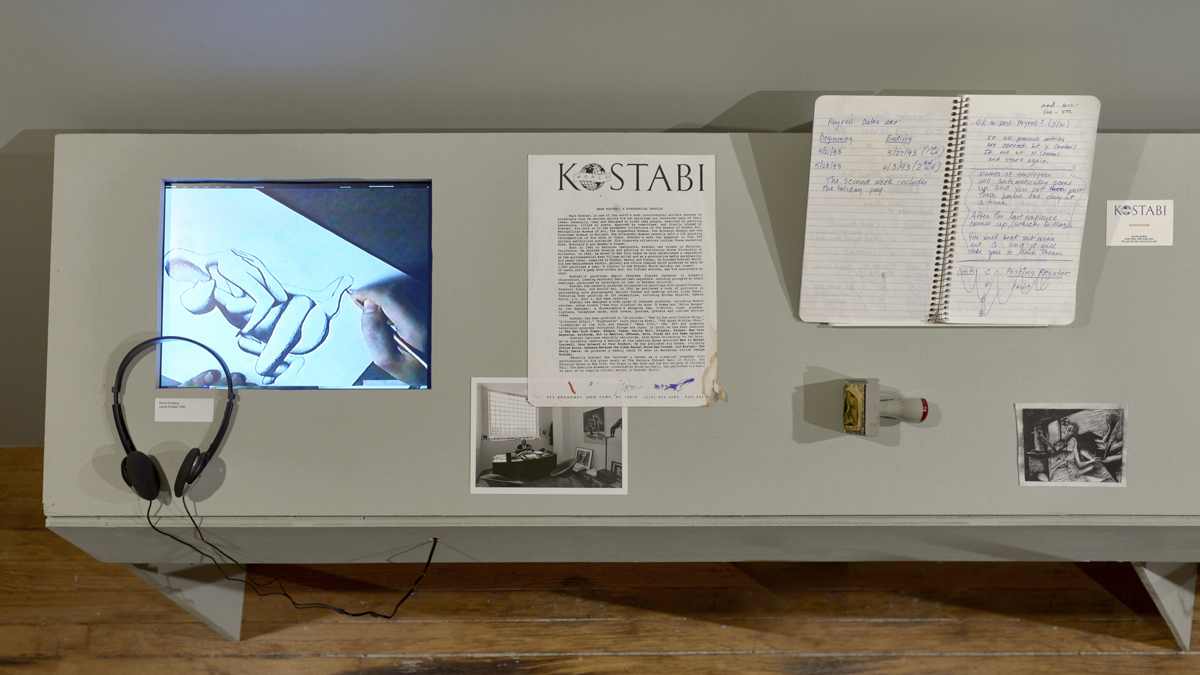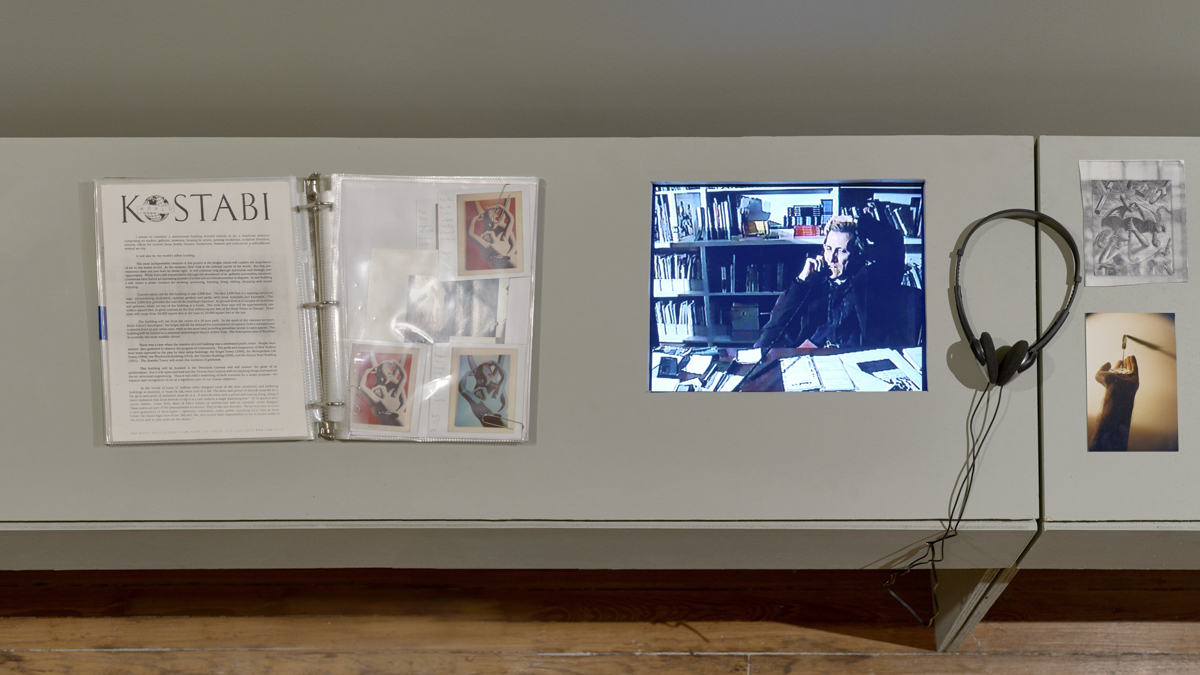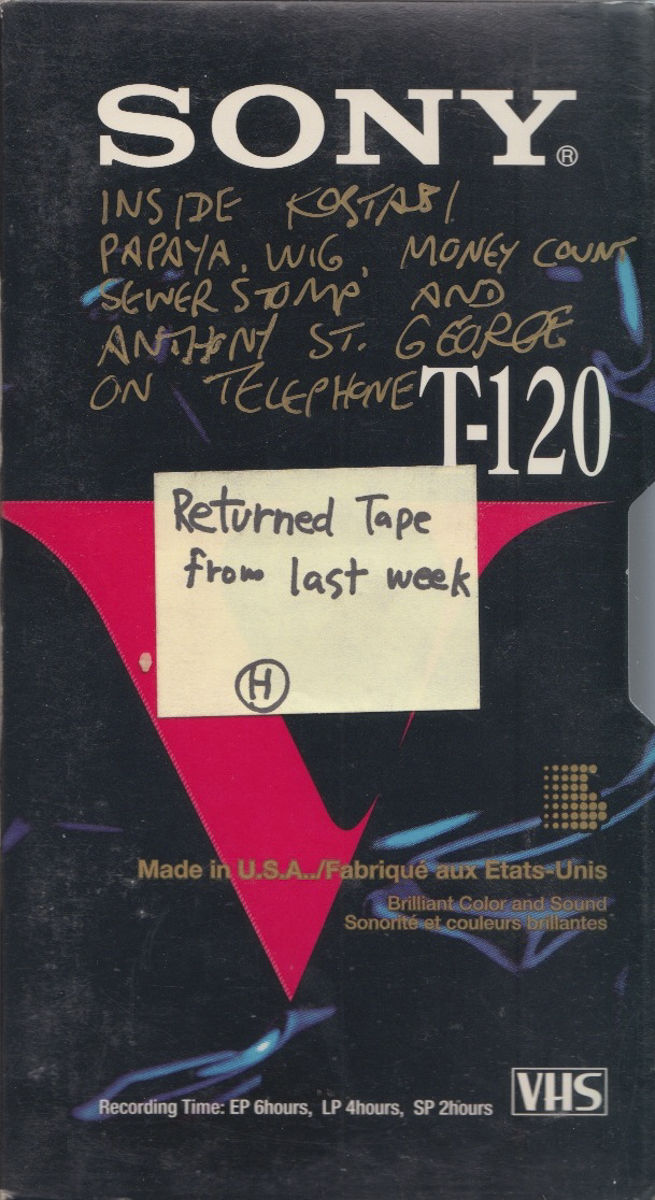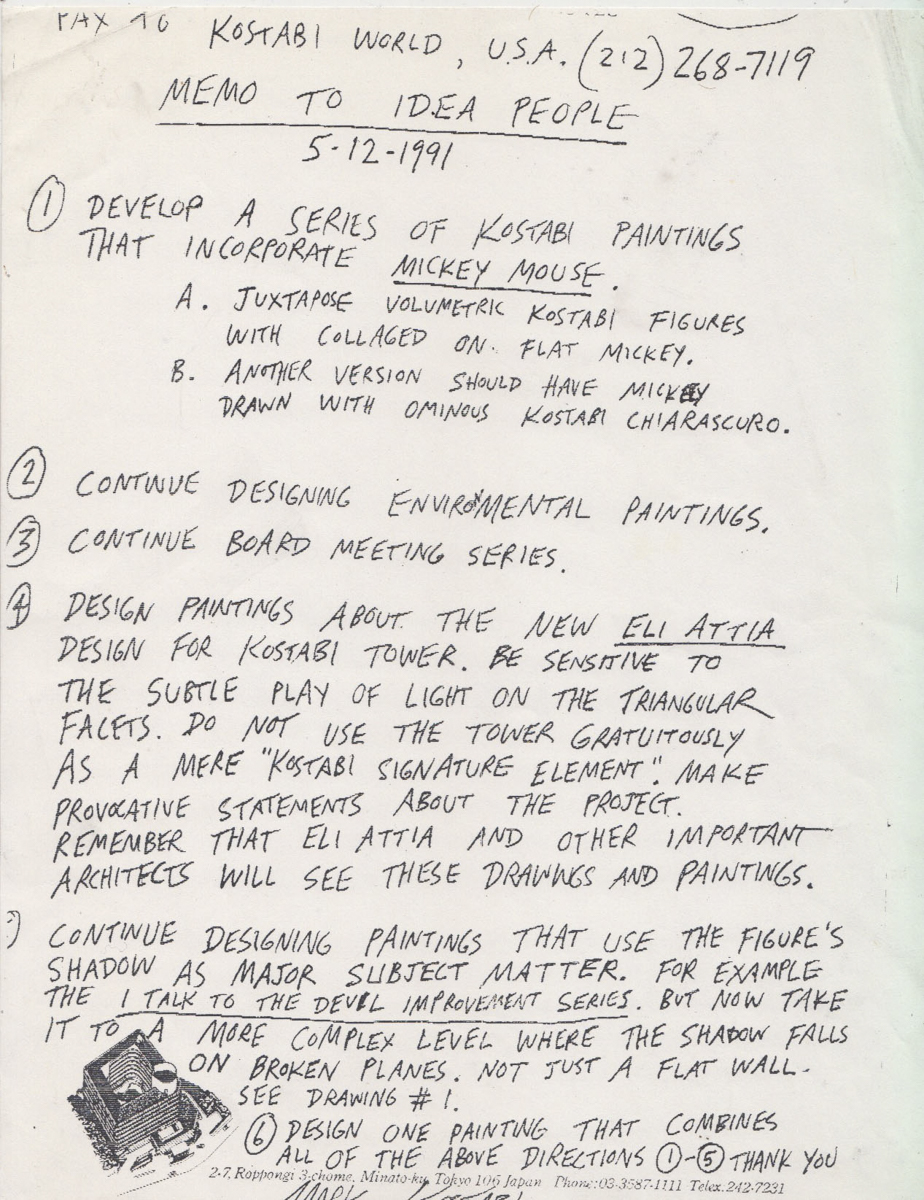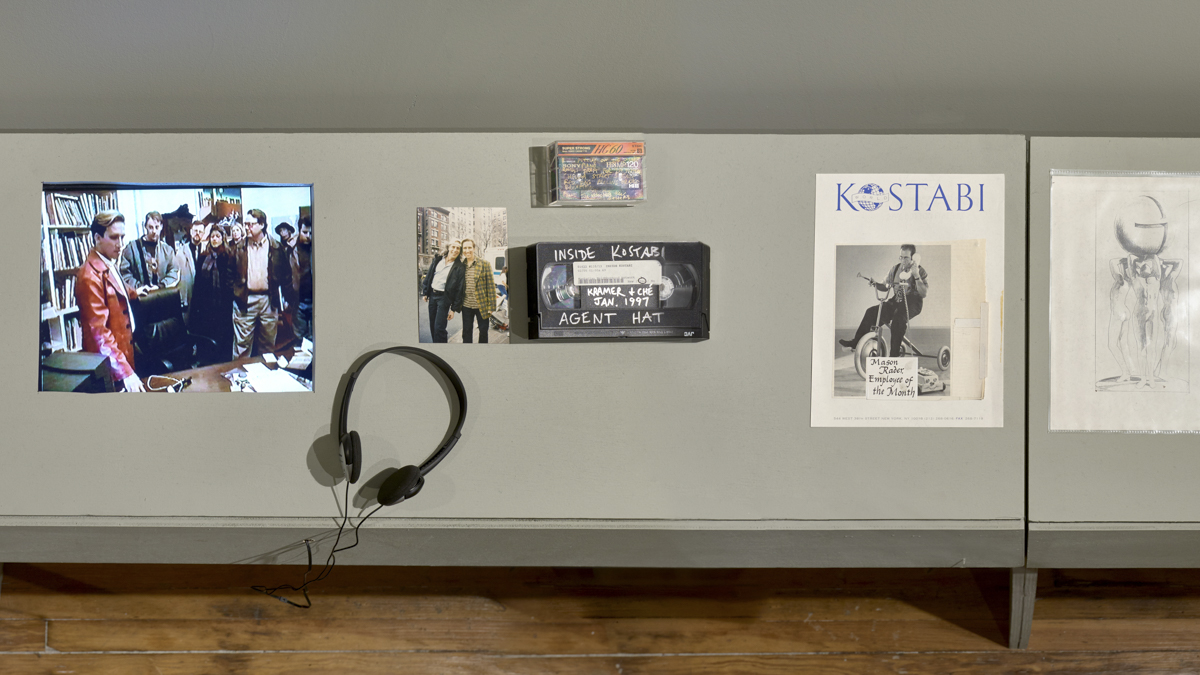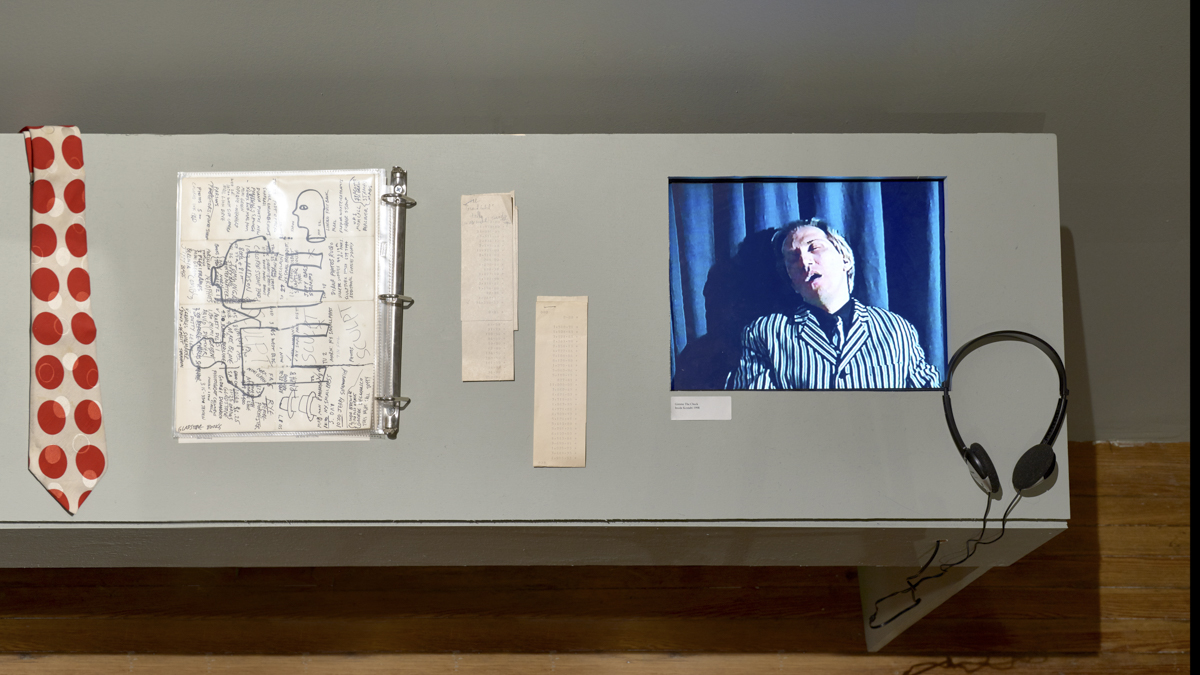 Kostabi: Made in America, Exhibition view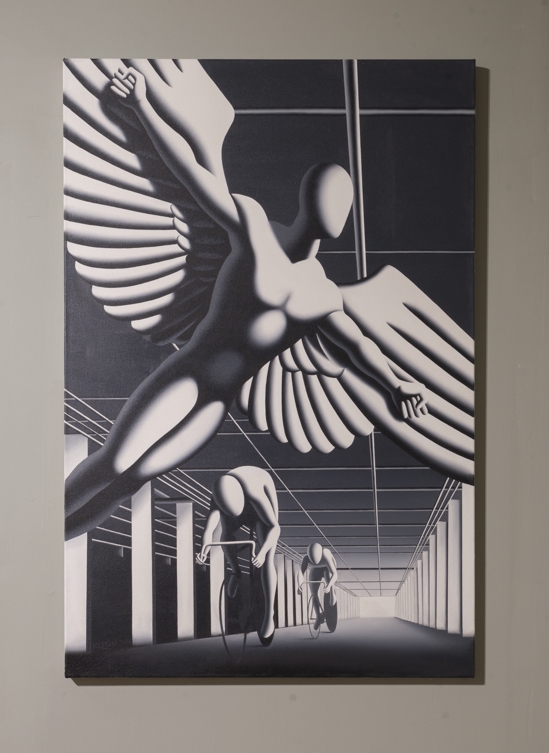 The Ambivalence of Victory, 2006
oil on canvas
130cm x 80cm
Kostabi: Made in America, Exhibition view
L'eccentrica, 2005
oil on cavas
100cm x 100cm
Office tableau
''I saw a pay phone hanging from its wire and picked it up, I actually realized there was a conversation going on and found it was more interesting than any sitcom or television program. I knew how easy it was to broadcast on public access since my brother was doing it. I Started airing my business calls on television. It upset many people but it was all legal, I lost a lot of friends. I then started filming my working process in the studio, retransmitting business meetings and such.''
— Mark Kostabi
Mark Kostabi made his debut in the 1980's as a figurative painter and pioneer of a factory style of art production. In the Kostabi World studios, he established a bureaucratic protocol of committees to respectively conceive artworks, review them, name them, and delegate each step of their execution to a personnel of studio assistants. In the paintings, the sole authenticating trace of Kostabi's own hand appeared as his signature.
Kostabi's works and attitudes conveyed an ambivalent satire of the era's corporate culture and complacent vanity, appropriating both classical references and humdrum cosmopolitan themes in a distinctive style of kitsch surrealism. He developed a burlesque media persona - the epitome of the publicity-seeking provocateur indiscriminately searching out constant controversy and press.
Kostabi's interest in media, in its various stages of evolution, steered the major step of his career. In the early 1990s, he started to broadcast a show on Manhattan's public access TV channel, which became a motor to an abundant video journaling practice, documenting his oddly intermingled personal and professional life.
Exploiting the potential of homemade videotaping to exhibit his life and process of art making, this evolution in Kostabi's self-mediatization anticipates the rise of reality television and prefigures the emergence of the internet's widespread peer to peer display of private life.
Because of its distinctive features, Kostabi's practice left in its wake a large and growing archive; presented here, it stands as both a point of historical interest and a compelling living document.