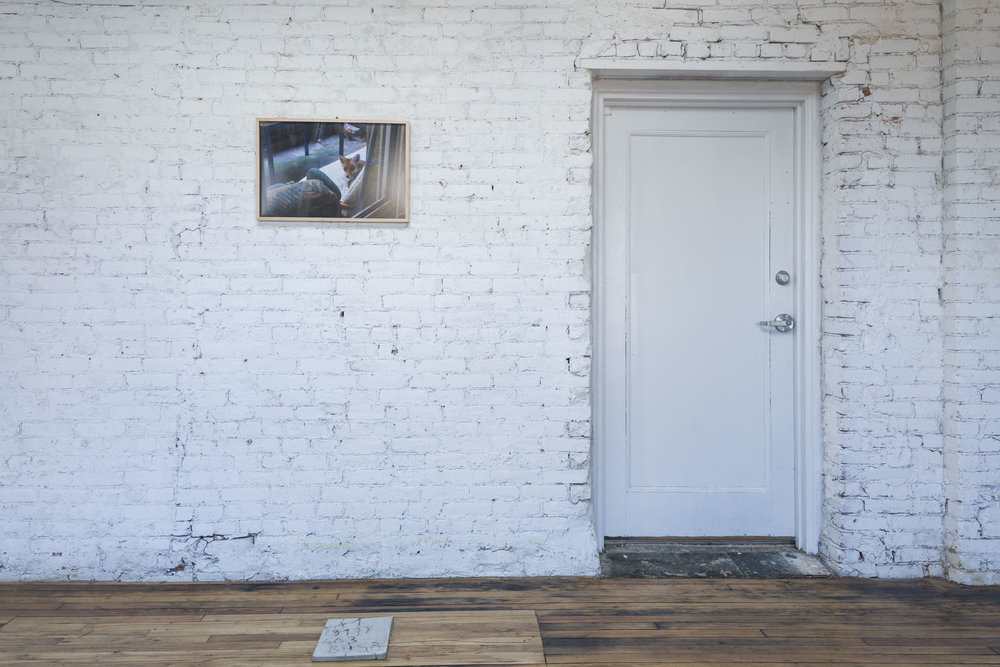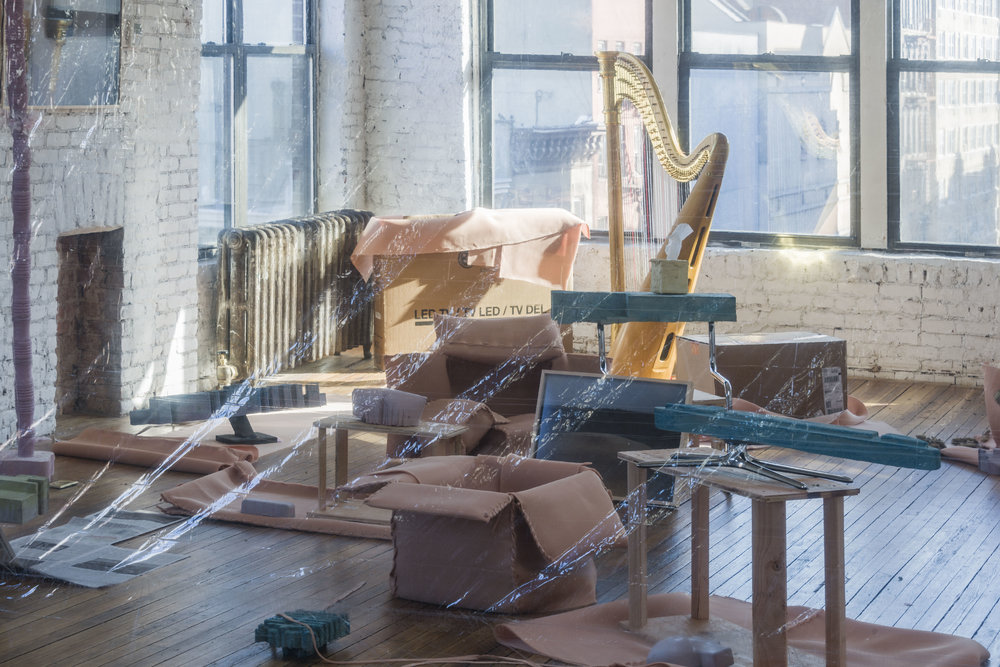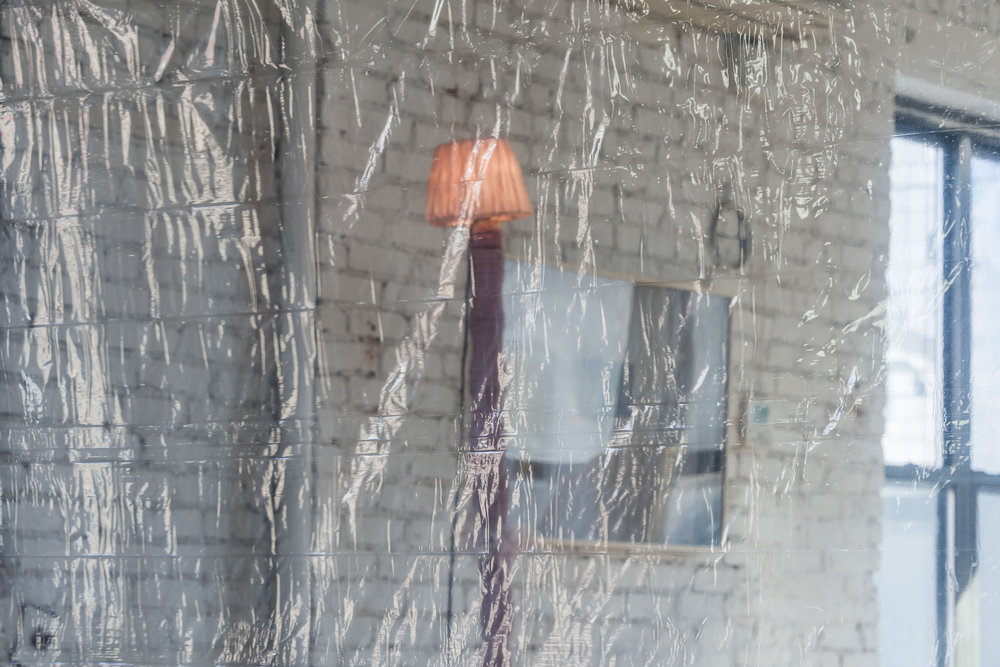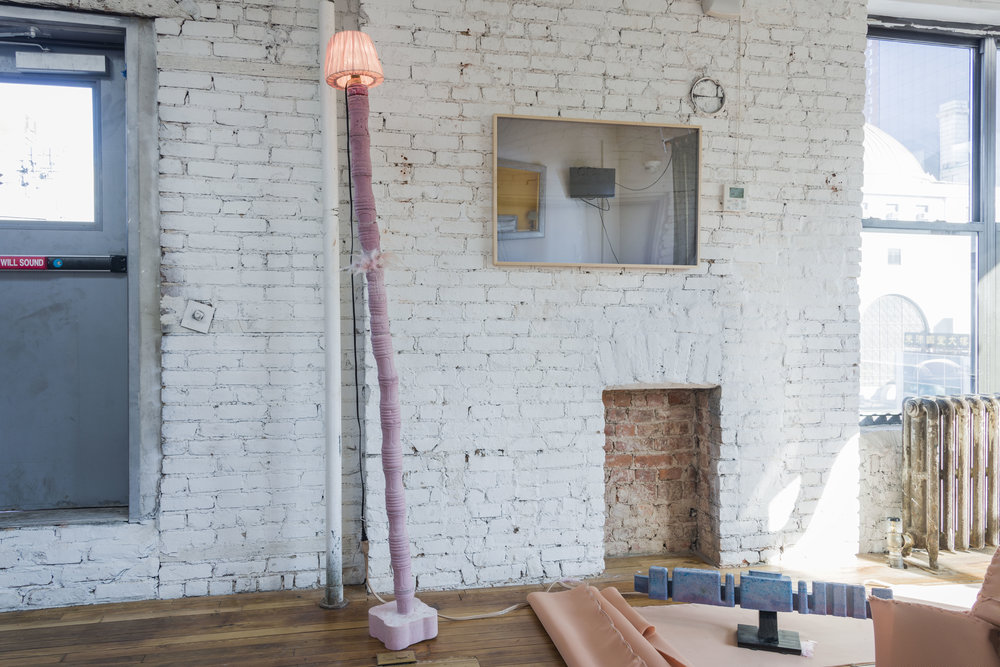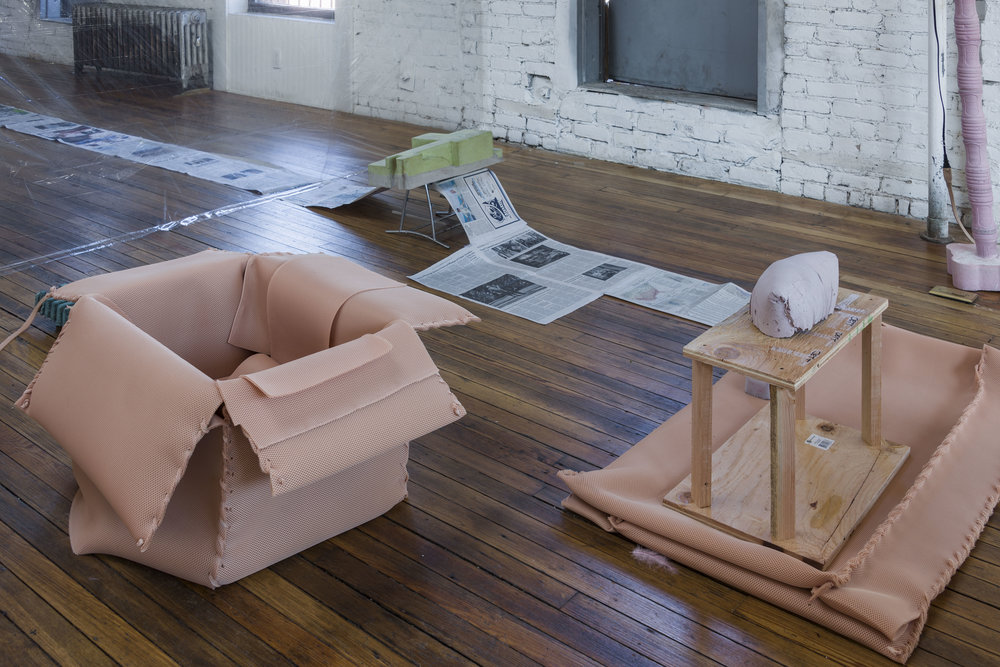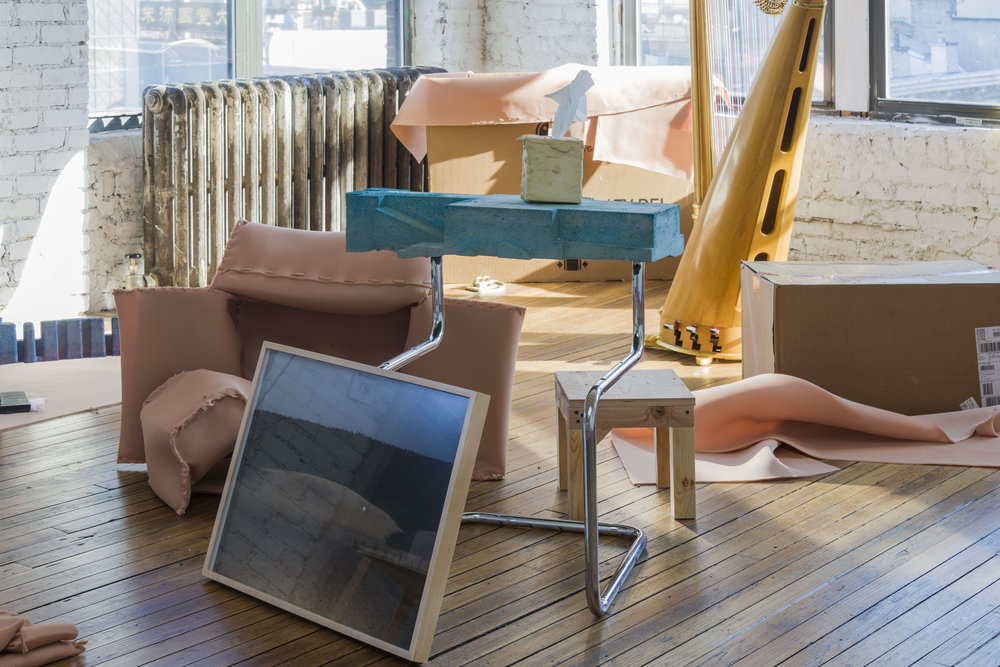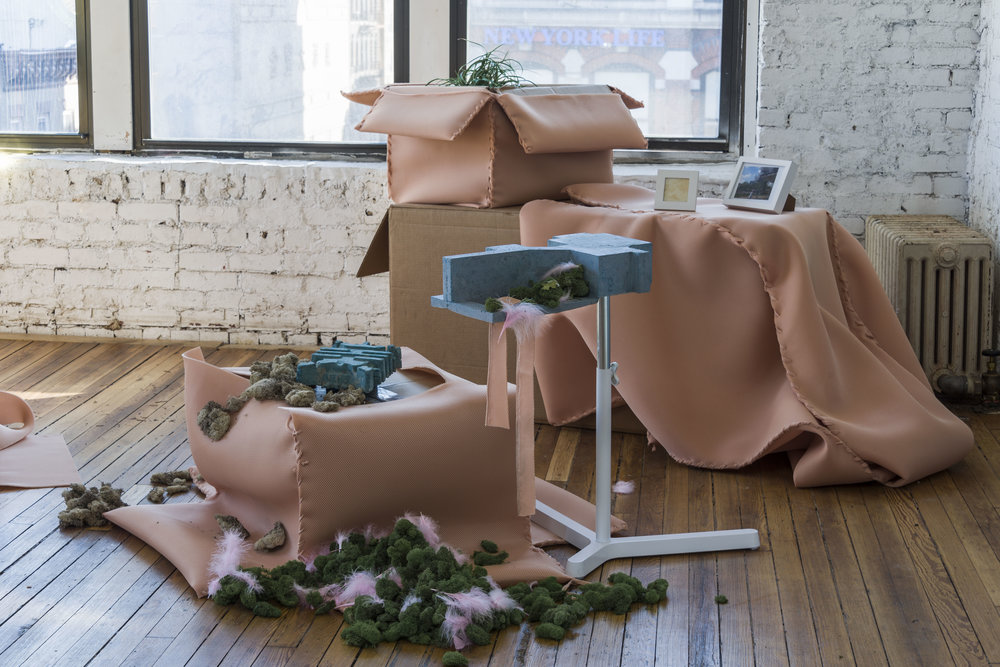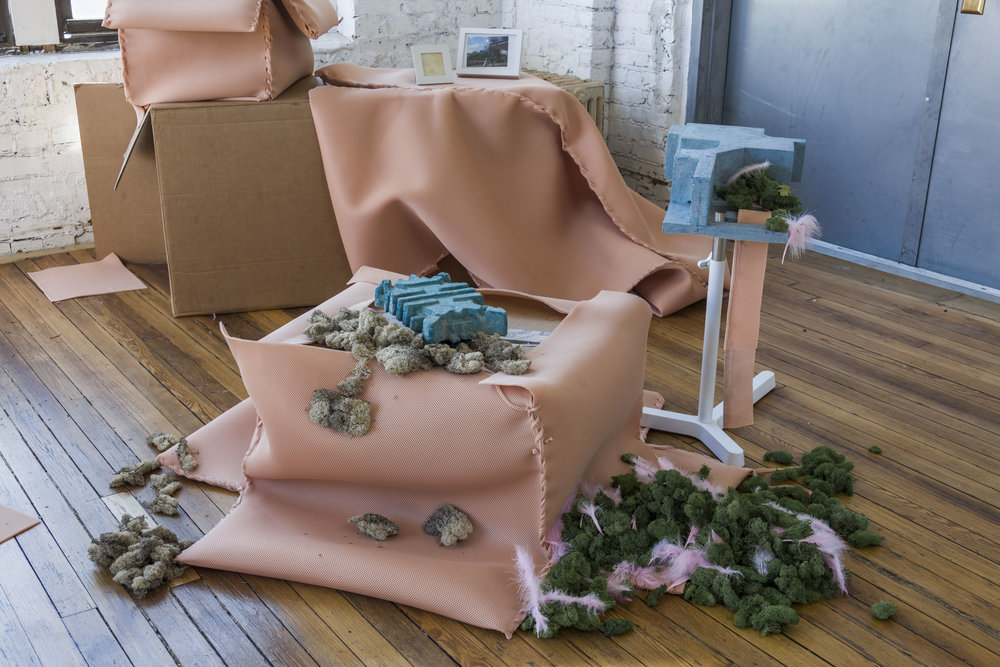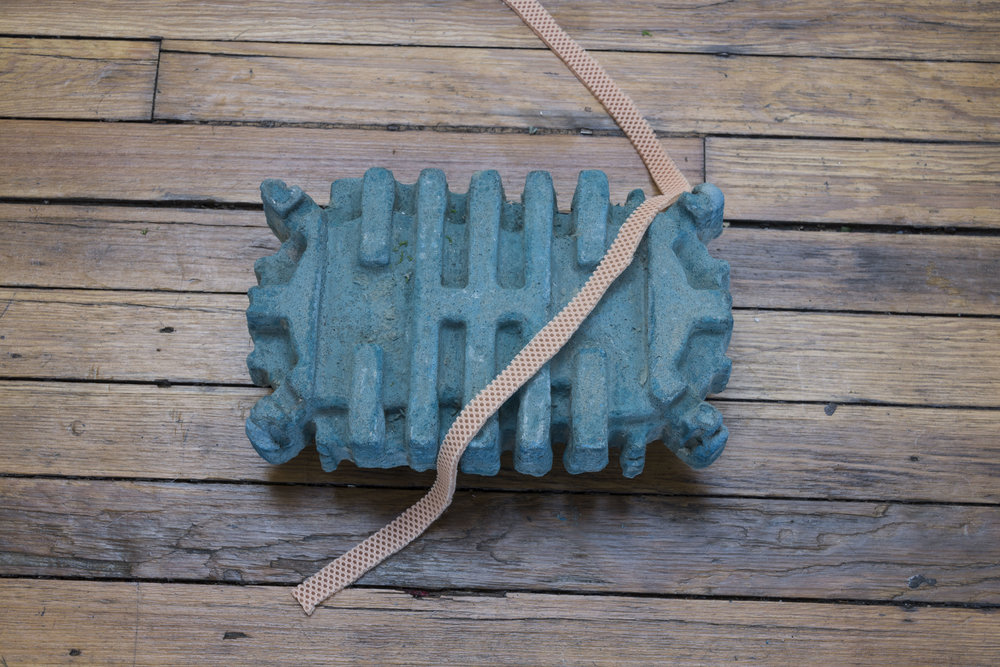 Hiding in the furniture, the electric household.
I seek a second skin, a carapace, stronger and denser than the first one.
Dive into a chasm, the haunted placenta.
I build the nest, a cave,
now I live in the pipes.
There, in this remarkably comfortable stew pot, the cozy chaos.
My sister troglodyte rubs her face against the doormat of my fabricated house.
I sleep, shut off my senses.
My nose is bleeding.
It flows on my nightshirt.
Sheets and blankets, their napping eyes.
The heavy sleep that wakes me up.
I can't run my errands, I no longer leave the house.
On the ground floor I begin to vivisect my objects.
I rip open the skin of this one and put it aside.
Is all this stuff my ally or enemy?
I splinter my furniture, decompose the calendar, dig out the living room organs,
a kinetic embryo of unborn days.
Inside, the skeleton is dry, transformed to the knitting machine of my stuffed apartment,
a shrunken room.
No gravity, no calm.
Outside a great horn that rattles my floor.
This dripping morning,
another box, a carry bag.
Nothing but delivered food.
Esther Sibiude (born in 1988 in Prades, France) lives and works between Berlin and New York. She studied fine arts at the Universität der Künste Berlin in the class of Thomas Zipp and Leiko Ikemura between 2009 and 2014. Her work has been shown at Mindscape Universe, Künstlerhaus Bethanien, Galerie Cruise und Callas, Galerie Gerken, and the Tändstickmuseet in Sweden. This year she was awarded with the Bernhard Heiliger Grant.